we believe small changes make a big impact on the world.
Happiness 101 will give you the tools to create + attract more joy, fulfillment, abundance + love each day.
It's 7 days, 7 daily emails to inspire you to take action. You can start as soon as you sign up + revisit as often as needed. It even ends with a very special gift.
Oh yeah, it's FREE. Everyone deserves this + it's our hope that you will help us spread joy by sharing Happiness 101 with your family, friends, co-workers + total strangers.
if you have bought into the idea that struggling + stressing is how to ensure happiness later, we need to talk.
That is not doing you any favors, my friend. In fact, it's taking up precious energy you could be using to learn to cook, build + grow your dream business or take that tropical vacation.
It's possible to work towards success + BE HAPPY NOW. In fact, it's easier.
Letting go of the struggle is the key to getting more of what you want.
Join our growing community.
the world needs you.
possible Side Effects of happiness 101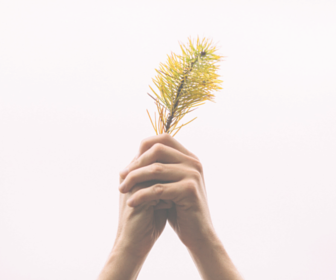 HOW WE MET ON THE INTERNET
I'm Melissa (there on the left) and I'm Nikki (right)...
We live in the same city, went to the same college + have friends in common, and though we were walking pretty parallel paths, ours didn't cross until we met in a Facebook group two years ago. (Oh... technology!)
We quickly became friends and bonded over the fact that each of us were committed to living a better life than we had been living.
Melissa was a high school English teacher who started a philanthropic jewelry + gift business, Compliment. Nikki formerly a personal trainer, started coaching women who wanted to stop worrying about trying to fix their bodies + start living a healthy, happy life.
WHEN WE FOUND OUR ZONE OF GENIUS (+ HAPPINESS)
Individually we branched out to create our own courses. Melissa is the Instagram for business genius behind the 21-day Insta-course.
Nikki's work led her to creating a healthy lifestyle program, Beautiful You Project in addition to her private health coaching.
The joy we get from bringing people together + helping others succeed is at the core of who we are.
WHY WE CREATED HAPPINESS 101
At first glance, jewelry making and health coaching don't have a lot in common. But WE do. Our businesses are built on helping people live good lives.
We want to live in a world where people believe there is enough for everyone.
Your happiness and success does not take away the possibility of someone else's - it enhances it.
Together we can create MORE.
For us, our success is living proof that we are inspiring + making a difference in the world.
We can't wait to dive into this course. It has been such an incredible journey for us to uncover our happiness we can't wait to share it with you.
Hugs,
Melissa + Nikki
We created these daily challenges for you to take immediate action to improve your life doing really little things. Because the little things end up being the big things, you know?